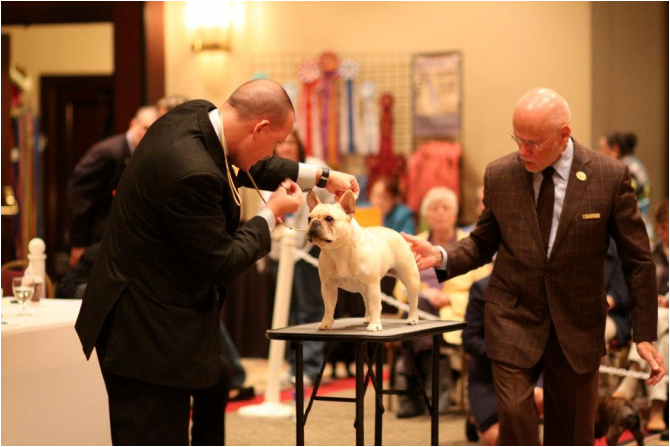 If you are interested in becoming an AKC judge, you must first understand the requirements for becoming a judge.  The website describes the qualifications, requirements, application process, and various policies that determine whether someone may be licensed to judge any of the various types of AKC events.
If you are interested in becoming a Conformation judge for Frenchies, then you must be familiar with the breed standard as well as with the .  To begin, study the French Bulldog Breed Standard .  You can also click here to view a pdf version of the Judging Seminar that the FBDCA Judges Education Committee presents at specialty shows and other venues.
In 1997, an illustrated guide to the breed standard was produced. This has been supplemented by the Judging the French Bulldog slide show mentioned above but as a point of historical interest it is still available as a pdf here: Illustrated Breed Standard.  Note that in the illustrated standard, the AKC Breed Standard is printed in bold type, with explanatory clarification in plain type, and with illustrations added.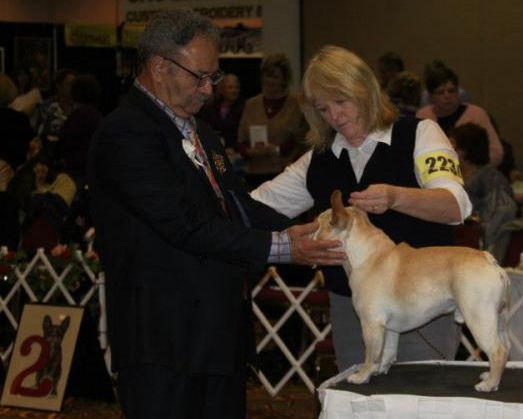 If you are unable to download the files, you can obtain a CD copy of the Judges Education Seminar  "Judging the French Bulldog"   by contacting .
The FBDCA Judges Education Committee has written for judges a clarification/interpretation of our Breed Standard's statement on color in the French Bulldog.  This was unanimously approved by the FBDCA  Board of Directors in July 2008, and may be read here: Interpretation of the French Bulldog Standard on Color.
The dates and locations of judges seminars are also listed on the .